What is Nutritional Therapy
What is Nutritional Therapy?
Nutritional Therapy is an evidenced-based discipline that uses nutrition science to promote health, wellbeing and peak performance.
The relationship between diet and health is significant and widely recognised by policy makers and health practitioners. Nutritional Therapy has evolved using the Functional Medicine model which aims to address the underlying causes of ill-health rather than merely the symptoms. It uses a wide range of tools to assess and identify potential nutritional imbalances, to understand how these may be contributing to an individual's symptoms of ill-health.
A comprehensive food-diary and health history is analysed within the context of an individual's lifestyle, which can help to identify any underlying factors preventing a state of optimal wellness.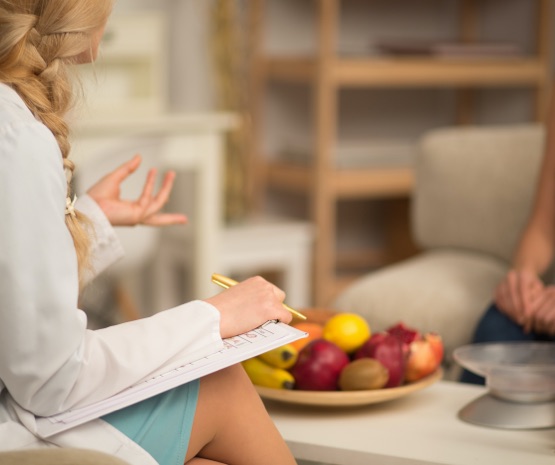 How it works - Dietary plans tailored to the individual
The varying needs and goals of the individual will also define their 'optimum nutrition', so advice – underpinned with evidenced based research – will be tailored to the individual, rather than a 'one size fits all' approach.
Practitioners never recommend nutritional therapy as a replacement for medical advice and always refer any client with 'red flag' symptoms to their medical professional.
They will also frequently work alongside a medical professional and will communicate with other healthcare professionals involved in the client's care to explain any nutritional therapy programme that has been provided.
Where possible, NHS tests will be recommended.
It is important to choose a fully qualified, professionally accredited nutritional therapist who is registered with the Complementary & Natural Healthcare Council (CNHC) and a member of the British Association for Applied Nutrition & Nutritional Therapy (BANT), so you can be confident that they follow a strict code of Professional Practice, have indemnity insurance for clinical practice and meet the membership entry criteria found at this link: www.bant.org.uk/bant