Gluten Free Flapjack Recipe
26th Jan 2015
Recipes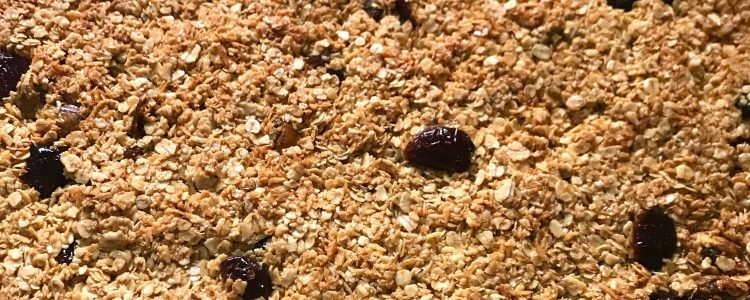 Flapjack is a popular teatime treat for those following a gluten-free diet. This recipe is also stealthily packed with extra healthy ingredients, adding a wonderful depth of flavour – try it and taste the difference!
Baking pan; roughly 20 cm. x 25 cm. lined with parchment paper.
Pre-heat oven to 160 C (Gas 3)
Ingredients
3 tblsp coconut butter
150 g butter
100 g coconut palm sugar (or soft brown sugar)
3 tblsp golden syrup and 1 tblsp Date syrup
3 tblsp dried cranberries or dried goji berries
3 tblsp roughly chopped pistachio nuts or pecans
3 tblsp Linwood's milled seeds (they produce various mixtures and varieties which are also great added to crumbles)
300 g gluten-free rolled oats
Melt the two butters in a large saucepan, add the sugar and syrups and stir to combine well. Add the nuts, milled seeds and berries, then the oats and stir well.
Press firmly into the prepared tin, flattening it down well, then bake for 15 – 20 mins, till just turning golden at the edges. Allow to cool slightly before marking out the squares with a knife.
---