07th Dec 2020
Recipes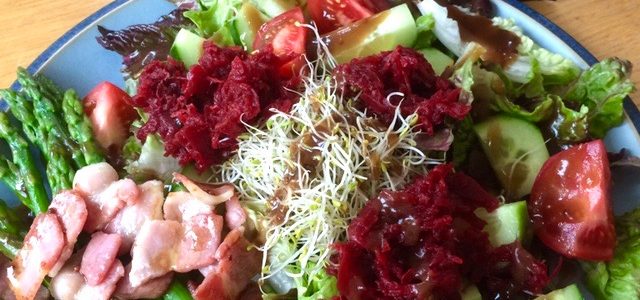 OK – hands up – confession time – I haven't yet got into fermenting my own vegetables, it's a topic I find regularly sinks down towards the bottom of my 'to-do' list!  I've bought the book, I even possess the odd Kilner jar, but one attempt years ago with white cabbage went horribly wrong and  I've been buying it ready-made ever since!
If buying a ready made variety, it's worth checking that it is indeed a raw 'live culture,' a probiotic-rich product, and not just 'pickled' cabbage in vinegar.  There's a big difference.  One of my favourite brands is 'HURLY-BURLY', which offer some wonderfully flavoured sauerkrauts like Turmeric & Cumin, Jalapeño & Oregano, or Lemon & Ginger – which is surprisingly deep purple.
Studies show that raw, live, fermented foods are far more effective at populating our guts with friendly beneficial bacteria than using probiotic capsules.  But maybe that's because the bacteria really need the vegetables to thrive.  Swallowing a probiotic capsule with a glass of orange juice and a slice of toast will not encourage the little critters to stick around.  They like veg!
And the benefits?
GUT HEALTH
BETTER DIGESTION
IMMUNE RESILIENCE
LACTOSE INTOLERANCE reduced
LOWER RISK of HEART DISEASE
LOWER RISK of ANXITY & DEPRESSION
If you find the flavours a little strong and overpowering to start with, mix a spoonful with a regular coleslaw, this will moderate the flavour and you will still get the health benefits.  Little and often is all you need!
---