07th Dec 2020
Nutrition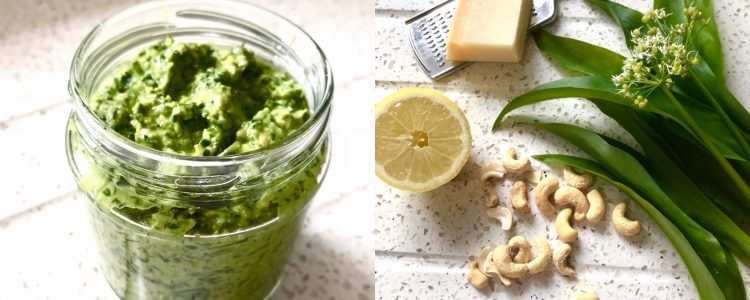 Anyone who follows me on Instagram will know how much I love my home-made pestos! So finding huge swathes of wild garlic growing in the Devon hedgerows this spring was so exciting.
It helps if you have a food processor which will do all the hard work for you, and this one consisted of raw cashew nuts, a generous glug of virgin olive oil, lemon juice, shavings of parmesan cheese and handfuls of wild garlic leaves, processed to a thick paste, with a touch of salt and pepper to taste – if needed.  I've not given you quantities because that's literally how I make it, adding a bit more oil if it's too dry, or a bit more lemon if it needs the flavour, or a few more cashews if it's too wet.  I also do one with 50/50 basil leaves and wild garlic, omitting the lemon.
Give it a go – fry some courgette slices, and toss them with pasta dressed with this pesto and I defy you not groan with gastronomic pleasure!
---